UK Mobile Plunge Sheep Dipper Dips Over 300,000 Sheep In A Year!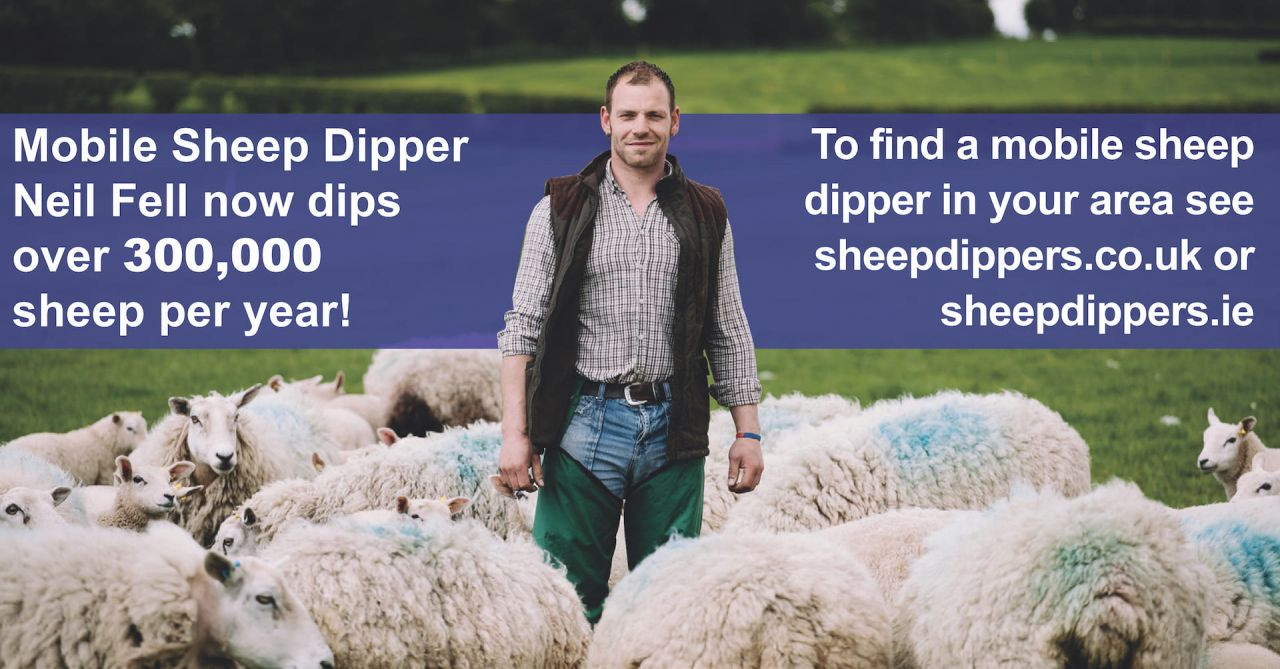 Mobile plunge sheep dippers in the UK and Ireland are reporting an increase in demand for their services in 2020, with many reporting the number of sheep dipped to be double or triple that of previous years.
Plunge dipping with an OP dip can form an important part of UK sheep farmers' ectoparasite control strategy, with the OP dips such as Gold Fleece Sheep Dip( 608 mg/ml Concentrate for Dip Emulsion) , approved for the control of sheep scab, fly strike, lice, ticks and keds. Mobile plunge sheep dippers can be an excellent option for farmers who are unable to dip themselves and the services of some such mobile dippers can be found on sheepdippers.co.uk and sheepdippers.ie.
One such dipper is Neil Fell. Neil told us,
'I have been contract dipping for 7 years now. I have seen demand for dippers grow dramatically since I started, as we have gone from dipping 2,500 sheep year to over 300,000 a year in that time. Farmers like the idea of not having to deal with waste dip at the end and it is also really convenient to get a competent contractor in to carry out the dipping. Demand is higher than ever at the moment and we are really pleased to play a role in promoting best practice for the control of sheep scab and other ectoparasites'.
For those interested in best practice for dipping, the Bimeda animation on the below link is a useful tool:
For more information, call Bimeda on 01248 725 400
---
Use Medicines Responsibly. Noah.co.uk/responsible
Gold Fleece Sheep Dip 608 mg/ml Concentrate for Dip Emulsion is a POM-VPS medicine containing Dimpylate (diazinon).
Always seek the advice of a prescriber before use. MAH: Bimeda Animal Health Ltd