Bimeda Nutrition Academy Kicks Off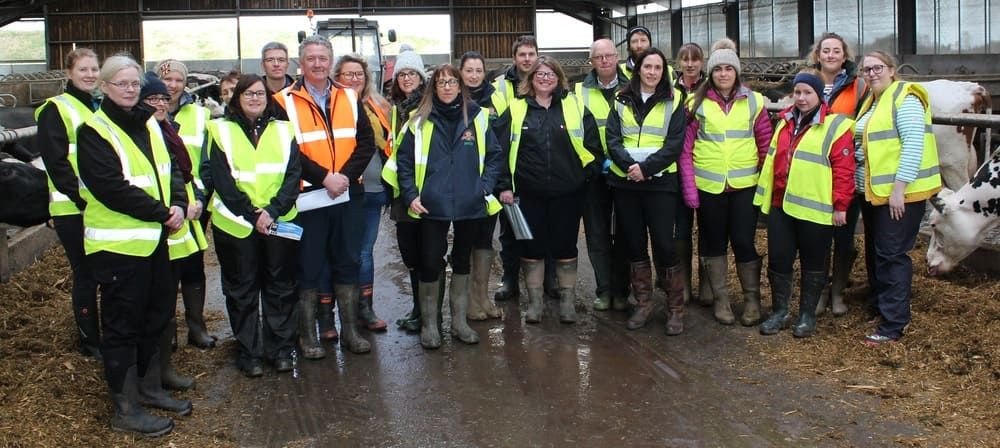 Bimeda is committed to promoting best practice and we understand the critical role that the UK's SQPs play in making sure that farmers are making decisions in the best interests of animal welfare and productivity.
We are committed to the continuous professional development of SQPs, as was demonstrated by he official launch of the Bimeda Nutrition Academy, which commenced this week.
The Bimeda Nutrition Academy is an educational programme which provides AMTRA-accredited training to SQPs on the topic of trace element nutrition. The three tiered programme sees attendees progress through Bronze, Silver and Gold levels; receiving certification for each level they successfully complete. The programme consists of a mix of on-farm, in-classroom and online training and culminates with the SQP sharing their knowledge with their colleagues in the stores where they work.
Bimeda's Marketing Manager, Mary van Dijk, commented; 'we are strong advocates of diagnostic-led nutrition and our programme sees training from an independent nutritionist on important topics such as forage analysis, blood analysis, key trace elements, and the importance of a responsible approach to trace element supplementation. We know that SQPs are vital in helping farmers to make decisions in the best interests of their livestock, and we are committed to providing an educational programme which helps them further their knowledge base in the area of nutrition. '
This week saw the programme commence, with Bronze level, AMTRA-accredited, training days taking place at agricultural colleges and farms around the UK. The training covered a broad range of topics, such as forage analysis, thiomolybdate toxicity, the advantages and disadvantages of different forms of supplementation, how to bolus and much more. Attendees all greatly enjoyed the sessions and are now eager to progress to the silver level of the programme'.
By accepting you will be accessing a service provided by a third-party external to https://www.bimeda.co.uk/